---
---
are we currently accepting submissions?
Please scroll down to see our upcoming schedule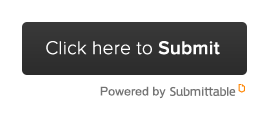 Our tentative upcoming publishing schedule looks something like this:
Schedule for 2023:
Issue 20 (submission window 3/10-3/30, pub date 5/7) – a regularly scheduled issue with all the love-themed goodness you've come to expect!
Issue 21 – the PRIDE issue (submission window 4/10-4/30, pub date 6/7) – an issue dedicated entirely to queer love, just in time for PRIDE! (please please send us more work exploring aro/ace love … please??)
Issue 22 – theme TBA (submission window 6/10-6/30, pub date 8/7)
Issue 23 – theme TBA (submission window 7/10-7/30, pub date 9/7)
Issue 24 – the SPOOKY SPECIAL! (submission window 9/10-9/30, pub date 10/31)
Issue 25 – the MICRO issue (submission window 9/10-9/30, pub date 11/17???)
Issue 26 – theme TBA
To stay posted on all our submissions calls & themes, follow us on Twitter!
---
the basics:
miniskirt is a destination for love & romance
we publish poetry, fiction, creative nonfiction, and flash prose
we feature a new visual artist in most issues
we publish issues ~8 issues per year
---
the details:
what we're looking for:
miniskirt is a destination for love & romance. we want your flirtations, your short & sweet confections. we adore romcom, but if you've got something dramatic, send that our way too!
all love is equal here at miniskirt, so give us your queer devotions, your hetero hymns, your poems about poly life, your stories where being ace is celebrated
we want non-romantic love too! familial love, love for your fur-babies, self-love, love for your hobbies, your favorite childhood memory, the best vacation you've ever taken; tell a story about winter being the best season, give us an essay about how your favorite sports team (not the Patriots lol) got you through a rough patch, or a poem about blueberry pancakes.
anything from clean to full-on erotica (though erotica without nuanced characters will be a hard sell)
all kinds of genre mashups!
we accept sad endings, but you're much more likely to get our attention with a happy one (the world is a shitshow, we only have so many emotional spoons & we prefer to send hope into the universe when we can); romance is The Point here
when it comes to visual art, mood is everything. send us figurative work or abstraction. we like it all: photography, painting, drawing, collage, printmaking, mixed media, digital design, even publication-quality photos of sculpture or installation. if it evokes luscious feelings, send it our way.
we'll accept reprints if the original publication is more than three years old & the rights have reverted to you; just let us know in your cover letter.

we'll accept submissions of any pieces that have been de-homed because the original publication has gone defunct/taken down their website/run a scam, with no waiting period.

we would love to see submissions from creators ages 16 to immortal.
please send us:
all submissions should now be made through our Submittable page (link above)
include a short cover letter (we are not formal, "yo, check out this poem" is fine but a full cover letter is also fine!)
no need to include a bio; we'll ask for this if we accept your work
PLEASE FOR THE LOVE OF OUR SANITY SUBMIT TO THE CORRECT CATEGORY (also, if you don't, we'll decline it unread)
of course simultaneous submissions are okay, but please let us know asap if another publication snatches it up first! (we'll be sad but we'll send congratulatory emoji balloons)
please do NOT send:
more than 1 submission at a time (you are welcome to resubmit new work if we decline your first piece(s) while the submission window is still open)
racist, queerphobic, xenophobic, ableist, or otherwise derogatory bullshit; no fetishization for fetishization's sake
absolutely no work featuring sexual assault in any variety, even if the work is about a character surviving/overcoming it; while these stories are valid and need to be told, they just are not in miniskirt's aesthetic. there are plenty of journals out there who can and do take care of these stories; please submit there.
any work that needs a trigger warning but doesn't have one — this is non-fucking-negiotiable
what to expect:
we respond to every submission within 6 weeks (and often sooner!)
right now we're just a baby lit mag getting our legs under us, so we can't pay yet, but we are working toward that in the future
we nominate for Pushcart, Best of the Net, & Best Small Fictions
we promote the magazine and your work on Twitter & Instagram
a few writers will get more in-depth, personalized feedback at the editors' discretion & time-permitting; unfortunately, we get so many submissions that it's not possible to respond this way to every submission, so we apologize in advance for our form letter rejections.

if you are interested in feedback, please let us know in your cover letter & we will try to accommodate (we will not give feedback unless we know the writer is amenable to receiving it)

keep up with us on Twitter & Insta: @miniskirtmag